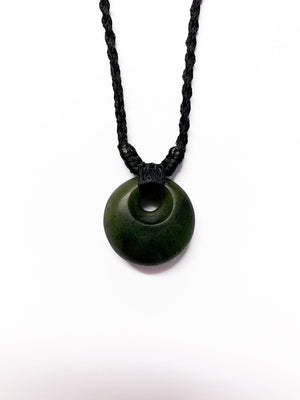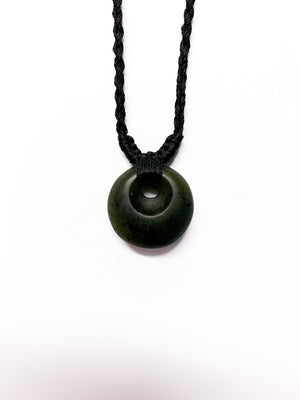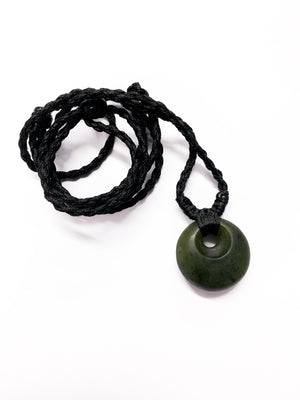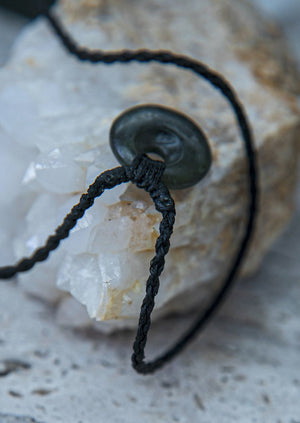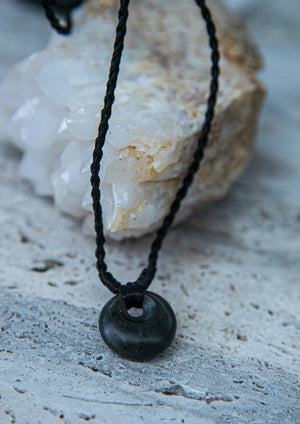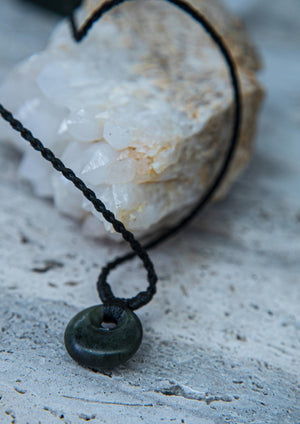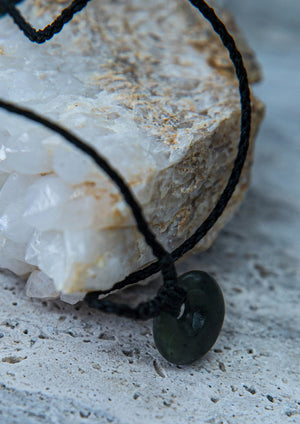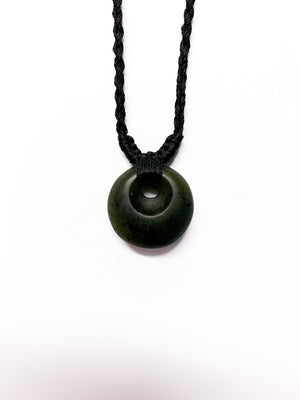 Porowhite / Circle of Life Pounamu Aotearoa New Zealand
Diameter 22mm x Depth 8mm / adjustable waxed cord

porowhita: to be circular

The closed circle of the porowhita with a hole in-between, represents the never ending circle of life and nature. It also stands for the belief that life is one of continual renewal.

Māori knowledge, mātauranga intrinsically recognises that all animate and inanimate elements are infused with spirit or living essence; encompassing the element of stewardship, or kaitiakitanga, associated with the term when it is used in relation to resources, including land and water.
OUR STORY
Our stones are sourced from the Arahura River on the West Coast of the South Island. All our pieces are carved by hand and finished off using the traditional method of sanding by hand with a sandstone stick. We follow the Maori Whakairo (carving) protocols closely and we strive to craft Taonga (treasures) that honour the traditions of the Tangata Whenua (People of the land) of Aotearoa (New Zealand).

CARE OF YOUR TAONGA
Pounamu polishes and shines itself overtime by absorbing the natural oils of your skin. Likewise, rubbing into the stone's surface a natural oil such as olive or coconut oil will also add lustre. Our pounamu can be worn daily, yet care should always be taken to minimise impact which could potentially cause hairlines cracks or breaks. Wearing your pounamu close to the skin will always act as a protective measure.